Check us out at the Care Quality Commission...
The following services are registered with the Care Quality Commission:
• Burrow Down Community Support
• Burrow Down Residential Home
Please click on the link below to read our most recent inspection report's.
To View Care Quality Commission Reports Click Here
People are at the centre of everything we do.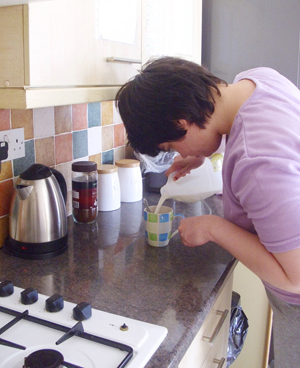 Burrow Down Support Services provide personalised services to a range of people living in their own homes as tenants. Our Domiciliary and Supported Living services (Accords) offer a diverse range of individual support packages that are tailored around the specific and sometimes specialist needs of the people we support.
We work with a number of housing providers including private landlords and have been successful in assisting our customers to find the right accommodation to meet their requirements. We also work in partnership with
Hope Properties South West
who provide bespoke housing for adults with learning disabilities.
All of the people we support are given the opportunity to have their own Person Centred Plan which they are encouraged to take ownership of. These plans are outcome focussed our staff work positively with each person to help them achieve their Goals and Aspirations whilst supporting each person with an individualised Person Centred Approach.
We work jointly with community based services and other professional agencies, to ensure that all needs of the people we support are met.