Check us out at the Care Quality Commission...
The following services are registered with the Care Quality Commission:
• Burrow Down Community Support
• Burrow Down Residential Home
Please click on the link below to read our most recent inspection report's.
To View Care Quality Commission Reports Click Here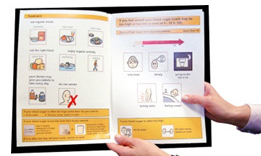 Here at Burrow Down Support Services we help people make the best of themselves and the most of their lives. For some people, this isn't easy to do on their own. They may have a learning or physical disability or they may have social and/or behavioral issues. Any of these can make it harder for people to fit into the world around them. If this sounds like your experience, you've come to the right place because we provide the support to help you live the life you want.
We are big enough to deal with the most complex of care packages, yet small enough to offer a truly personal service to all our customers.