Check us out at the Care Quality Commission...
The following services are registered with the Care Quality Commission:
• Burrow Down Community Support
• Burrow Down Residential Home
Please click on the link below to read our most recent inspection report's.
To View Care Quality Commission Reports Click Here
Everyone is different. So we have different kinds of services for people with learning disabilities.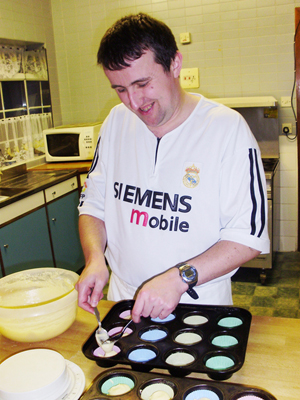 "We are proud to provide a wonderful environment for the people we support".
Our approach to supporting people who have learning disabilities is flexible. While some people can live independently in their own homes, others may prefer 24 hour support within a stable and consistent residential setting.
Why do people need this kind of support?
They might have difficulties in communicating, and need extra support from our skilled staff to make themselves understood. Or have complex behaviours or a medical condition, that requires consistent monitoring on a regular basis. Mobility can also be an issue for some people, and our staff can help people maintain their independence and social contacts within the community.
What is the outcome for people living in our residential service?
Burrow Down has a number of service users who are in transition toward a more independent life they are aiming for a home of their own in the wider community. In view of this we are committed to offering transitional residential care and aim to provide a service for young people aged 16-18 in the near future.
However, for many people in residential care the transition form a very supportive living situation to a stage of self sufficiency can be difficult and traumatic, and we recognize that some people might not want to move on at all. However, in order to meet the needs of a supportive progression towards self sufficiency. We have developed a transitional support package where people receive support to develop life management skills, living and social skills as well as having the opportunity to experience the realities and challenges of living less dependently.
Even though a residential home involves a certain amount of group living, at Burrow Down we are dedicated to providing a personal service that focuses on individual assessed needs. We use a person centred approach to ensure we understand the way our service users like to live their lives.